Everett Apartments 2518 Wetmore Ave Everett, WA 98201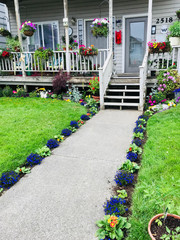 Location:
Everett, WA
With old world charm, the Wetmore Apts offers 1 and 2 bd at an extremely affordable price. Many of these units have washer/dryer and some have private decks. We are located next to Everett High School and are just minutes from the Everett Marina, Navy, Farmers Market, Angel of the Winds Arena (home of the Everett Aqua Sox), Everett Community College, hospital and Sound Transit. This is a Great Location!!!
To view the Wetmore properties feel free to drop in to our
Colby Crest office located at 2511 Colby Ave
We are directly behind the Wetmore Apts.
Managers:
Marji@williamsinvest.com
425-876-2623
Tom@williamsinvest.com
425-280-5303
Kyle@williamsinvest.com
425-343-7394
Victoria@williamsinvest.com
425-750-0672
Cherenda@williamsinvest.com (Spanish)
425-346-6022
Jesi@williamsinvest.com
425-319-2016
Office 425-258-2343




Williams Investments
360-651-6000

Payment Methods:
Visa, MasterCard, Paypal, Check, Money Order
2518 Wetmore Ave
Everett, WA 98201
View Map
Service Type:
Real Estate
All information in this site is deemed reliable but is not guaranteed and is subject to change